CFD simulations have wide ranging applications in automotive field including simple flow in intake manifolds to most complex phenomena of combustion. More applications include underhood thermal management, loss coefficient calculations for intake and exhaust ports, front-end flow, engine cooling jacket flow optimization, flow distribution in radiator tubes, external aerodynamics, de-icing / hot-soak-down / cold-soak-down / thermal comfort in HVAC, EGR coolers, flow uniformity check for catalytic converters ... Apart from standalone utilities, the detailed 3D simulation models can be coupled with 1D lumped simulation programs such as GT-Power and AmeSim.
---
Electrical Vehicle vs ICE Vehicle
Electrical vehicles are the new technology emerging (with potential and willingness) to replace fossil fuel based internal combustion engine (ICE) driven vehicles. A short and preliminary comparison of the two technology can be summarized as follows.
The application of CFD in EV will still be at large scale except the fact that the combustion phenomena will not be there. Some of the applications are:
Cooling of electric drive motors: the hot gas can be used in a gas-to-gas heat exchanger for heating of passenger cabin.
Thermal comfort in cabin - same as conventional internal combustion engine based vehicle
Battery Thermal Management System: needs to be heated under cold condition and cooled under hot conditions.
Cooling of brakes - same as conventional vehicle, regenerating braking can be used as electrical circuits are present everywhere. Brake force still hydraulic but actuation can be electrical.
Ventilation of an Electric Motor
Recyclability of Battery Component - LAB (Lead Acid Batteries)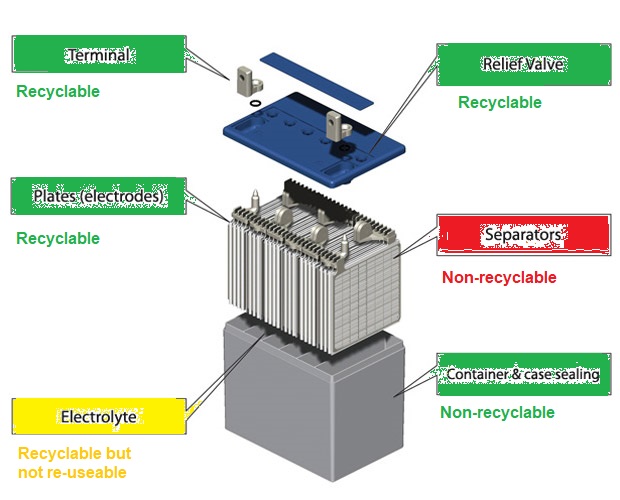 Recyclability of Battery Component - LIB (Li-Ion Batteries)
As of now, no known and scalable (technically as well as commercially) method exists. The cells used in mobile phones are still being dumped as solid waste.
---
Application of Numerical Simulations
Automotive
There are wide range of applications of numerical methods such as CFD in automotive domain ranging from system level External and Underhood aerodynamics to brake cooling to the simulation of combustion phenomena inside engine cylinders. At the same time, the implementation of 3D simulation with 1D tools such as AVL-Boost, Ricardo-Wave and GT-Power suites significantly enhances the capabilities of each other. […]
CFD can be used to iterate the designs without actual prototyping. For example, the flow uniformity though the various runners of an intake manifold can be ensured at the early stage of development.