A step-by-step method to make a CFD simulation in commercial package CFX is explained below. The corresponding utilities in OpenFOAM are also described.
The simulation process is explained using Graphics User Interface (GUI) including basic settings of the GUI. These pictorial descriptions are grouped into 4 categories:
Basic settings on the Graphics User Interface to suit one's style
Pre-processing stage
Solver setting and Solution Process
Post-processing Stage
Note that ICEM-CFD can be assumed equivalent to blockMesh command line utility and CFX-Post is equivalent to ParaView. Hence, the feature of these two programs are at the moment not included. Thus, this page will mainly try to describe the equivalent of "GUI Operation in CFX Pre and CFX Solve" to "OpenFOAM 0/, constant/ and system/" folders.
Basic settings of the User Interface
Pre-processing: Selection and Specification of Solver Parameters
Pre-processing: Setting of Boundary Conditions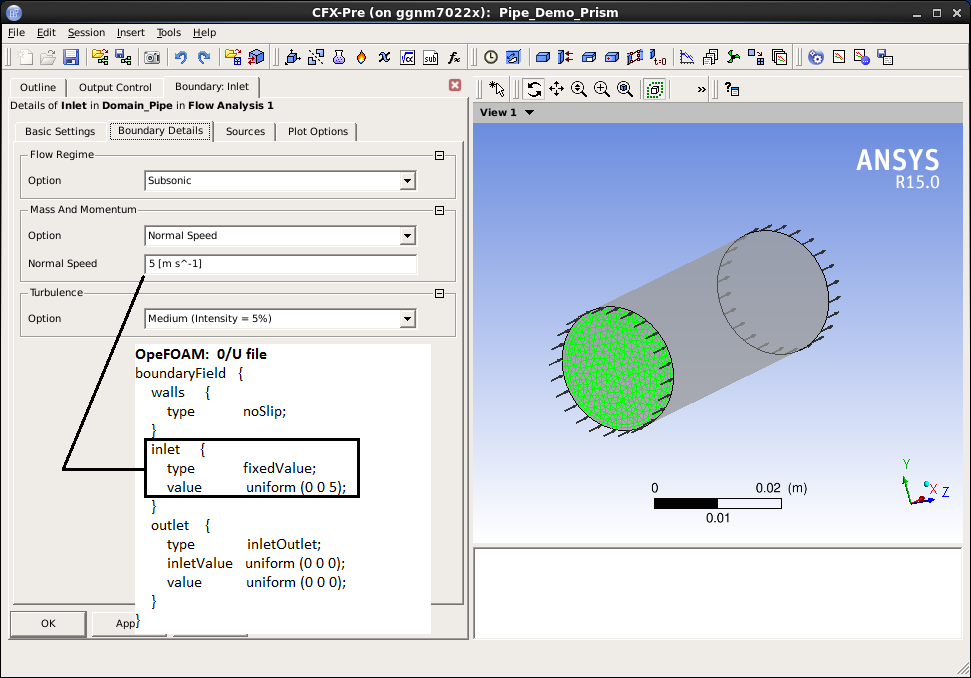 Solver-Setting: Discretization Scheme, Initialization and Monitor Points for Convergence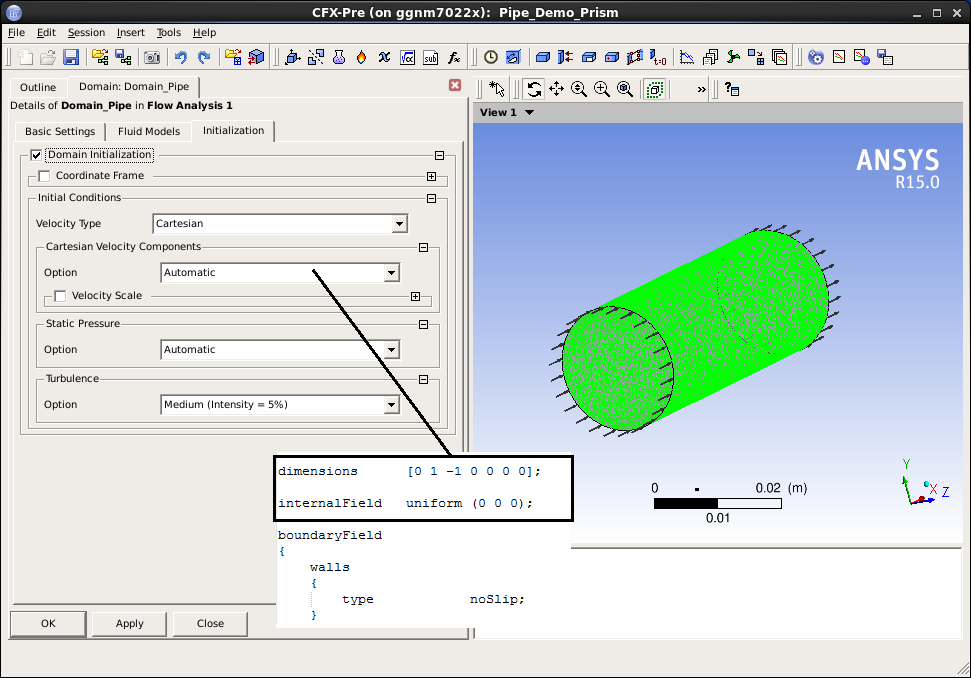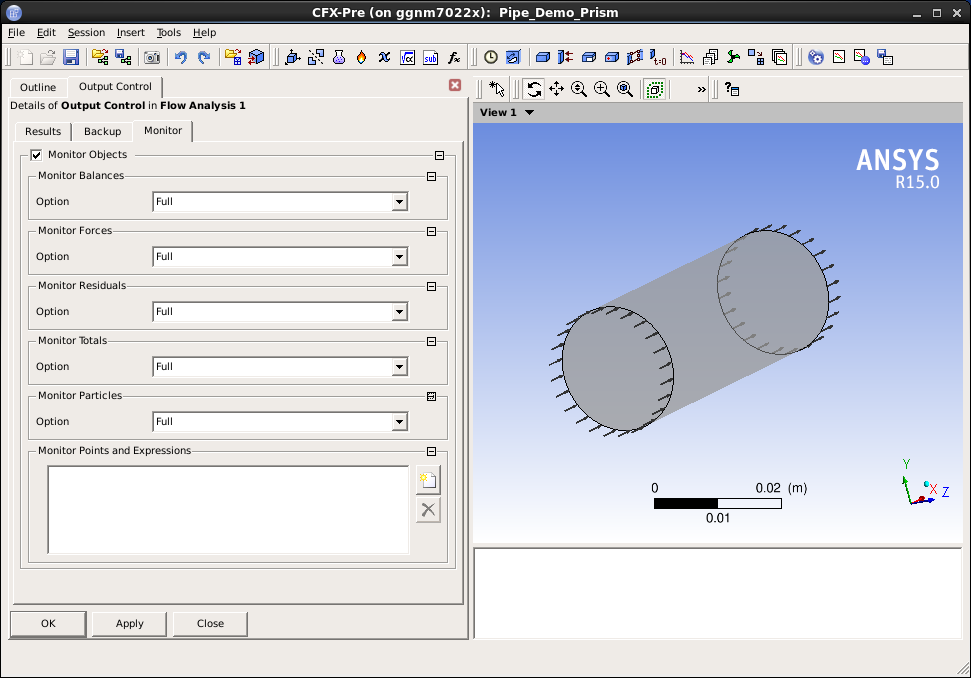 IPR Policy
|
Privacy Policy
|
The content on CFDyna.com is being constantly refined and improvised with on-the-job experience, testing, and training. Examples might be simplified to improve insight into the physics and basic understanding. Linked pages, articles, references, and examples are constantly reviewed to reduce errors, but we cannot warrant full correctness of all content.